JOINING THE MVE PTA IS EASY!
FOLLOW THESE SIMPLE STEPS...


Login in HERE first then follow these steps.
Don't have an account? Create one HERE
Click HERE after you've logged in. Fill in or verify your family and student information. Please be as accurate, as this is the information that will be included in the student directory (if you allow that access).


Choose the PTA membership that works best for your family: Premium, Deluxe, Basic, Student, or Faculty


Purchase your spirit wear if it's not included in your membership package.


Complete your purchases by using your credit or debit card.


Submit your interest regarding volunteer opportunities HERE
---
This Month at MVES:
Now: Foundation Boosterthon Pledging Open! - funrun.com
Sept 17-18: 3rd & 5th grades IOWA Testing - No Visitors
Sept 18: Chick-Fil-A Spirit Night @ 5-8pm

Sept 19: Deadline to Order Birthday Marquee for Oct 1-5 Birthdays; Bruster's Spirit Night @ 4-7pm

Sept 20: Foundation Boosterthon Fun Run! - See below for run times

Sept 21: Pancake Friday @ 7:20-7:50a in Front Hallway 🥞
Sept 24-28: FALL BREAK - NO SCHOOL

Oct 2: Yogli Mogli Spirit Night 5-8pm
Oct 3: International Walk to School Day
Click HERE To View the 2017-18 MVES PTA Calendar
Click HERE to View the 2018-19 Cobb County School Calendar (note the Early Release Days!)
Add to your Google Calendar -- click HERE for "how-to".
---
Click HERE to read a special Blog Post from Dr. Garriss about Foundation Boosterthon plus Reading Tips for your Student.
---
After School Club Procedures Reminder
If your student attends Clubs and is checked into ASP you MUST check them out of ASP before taking them home. NO EXCEPTIONS. This is to ensure the safety of your students. Thank you for your cooperation!
---
Hi Parents! Over the past week, our school has had a BLAST participating in this year's main Foundation fundraiser, the Mountain View MINDSPARK Fun Run. We've asked our families to support Mountain View Elementary by getting pledges for the Fun Run as we raise funds for STEM and Technology Lab Instructors and Supplies, plus donations to Curriculum Enrichment. Our volunteers have been on campus daily, championing fitness and teaching daily character lessons.

This year's character theme is MINDSPARK MYSTERY LAB, combining S.T.E.A.M. skills with character-building. We hope your student has had fun learning the 21st-century character traits while teaming up with the MindSpark Kids!

REMEMBER, YOU CAN VISIT FUNRUN.COM WITH YOUR STUDENT TO:
Watch the MINDSPARK MYSTERY LAB character videos.
Enter and ask for pledges from friends and family.
Create a Student Star video by uploading your student's picture and share on Facebook for a fun, easy way to ask for a pledge.
Join us for the Fun Run THIS THURSDAY, SEPTEMBER 20th. Volunteers are needed at the water stations, please CLICK HERE to signup.

FUN RUN TIMES:
8:30 - 9:30am 4th & 5th
9:45 -10:45am K & 1st
11:00 -12:00pm 2nd & 3rd

Thank you for your continued support of Mountain View Foundation!
---
Celebrate!!!
Our Teacher of the Year, Ashley Montejo, and Certified Employee of the Year, Karetha Milton, were featured in the East Cobber Parade on Saturday, September 15! Congrats ladies!!!
---
VOTE NOW in the 2018-19 Yearbook Cover Contest!!
Dear Parents:
This week marks an exciting week for the Yearbook Committee! The Official Yearbook Cover Art Contest is underway! Starting today, we ask every student to vote for the winning Cover Art contest which will adorn our 2018 – 2019 yearbook. We want every student to have the chance to vote!

Our theme this year is Teamwork Makes the Dreamwork. We challenged our 5th Grade students to provide art work that encapsulates the spirit of our theme. We have 32 entries this year, and they are wonderful!

Directions: Please have your child use the URL or QR code below to provide ONE VOTE for the Cover Art. For families with more than one child, each child will be allowed to use the same survey to vote individually.
CLICK HERE to Vote
Voting will close after midnight Tuesday, September 18th.

The winning entry will become our Yearbook Cover. Runner-ups will be represented within our Yearbook.
---
🥝 Thank you to our Wellness Wednesday Sponsors!
🥝
Sept 19: Smith Smile Orthodontics
Oct 24: Ivy Lane
---
October 3rd is Walk to School Day!
Please join us for Walk to School Day on Wednesday, Oct. 3rd! If you live too far away to walk to school, you can park at the Mountain View Aquatic Center. Please be respectful of the aquatic center guests and do not park in the spaces close to the entrance. Exit the aquatic center parking lot and use the crosswalk on Gordy Pkwy (across from Northampton subdivision entrance). Nancy Janas will lead a group leaving the aquatic center at 7:20 am.
Northampton residents can meet at the clubhouse to walk with a group led by Heather Gorman leaving at 7:20 am.
For Safety:
Parents or another adult must walk students all the way to school. Students may not be dropped off at the aquatic center.
The right lane of Sandy Plains Road (closest to the school) will be closed, but please stay on the sidewalk - do not walk on the road.
Cross the streets only at crosswalks.
Coffee and fruit will be served. For questions or concerns, please contact the Health & Wellness Committee at health@mountainviewpta.org
---
2018-19 Yearbook Ordering is now OPEN ONLINE!!
CLICK HERE to LOGIN directly to Jostens Yearbooks then Sign In or Create an Account to get started. Get your yearbook for $30 before the October 26th price increase!

PS--Download the RePlayIt app to submit photos of your student and friends to the yearbook committee throughout the year!
---
The 2018-19 Reflections Theme is:
"Heroes Around Me"
MOUNTAIN VIEW PTA is encouraging all of our talented students to showcase their artistic talents in this year's contest. Reflections is the most popular national PTA-sponsored program conducted annually. It gives students in grades Pre-K through 12 an opportunity to express themselves in one or more of 6 artistic areas:
Photography Visual Arts
Musical Composition ~ Film/Video Production
Literature ~ Dance ~ Choreography

Student participation is simple:
1) Choose an artistic category and create by interpreting the theme ""Heroes Around Me"
2) Completely fill out and attach a signed entry form to artistic piece;
3) Return entry piece(s) to the Reflections box in the media center.
4) You can enter in to more than one category but needs to enter one form per category.
Deadline for entry is Friday, October 05, 2018. Entry forms are available in classrooms and sent via email. Information about the program is available HERE on the National PTA website, and HERE on the Georgia Reflections website. For any questions EMAIL Reflections Chairs: Mary Pearl Britto (Pearl Nair)/Betsy Magato. All forms can be downloaded HERE.
---
It's a Thanksgiving Tradition! We have had a team for the past 4 years for the MUST Ministries Gobble Jog and have placed 3 out of the 4 years. This is our big chance! We need a team of 100 or more to win the ultimate prize -- $100 for our school! Please join us on Thanksgiving morning for the Gobble Jog. It takes place on the Marietta Square and is a great way to start the day for a wonderful purpose-MUST ministries. When you register, please sign up under our team name "Mountain View Kilometer Kids". Friends and family are welcome to join! You do not have to be participating in KK to be a part of our team.

Register today before the fee increases. Let's hit 100!! Click HERE to view the flyer. Click HERE to register.
---
FALL FESTIVAL VOLUNTEERS NEEDED
Dear MVE Parents,
Our Fall Festival is on Friday, October 12th and we are in need of volunteers during the following timeframes: 2-6 and 6-9pm. If you have a High Schooler in need of
community service credit
, please have them reach out to me, Laura Rhodes at
lrhodes1103@
gmail.com
with their name and time they can volunteer along with an email and phone number where they can be contacted and I will reach out to them to confirm and provide additional logistics. Please note that we are flexible and are happy to work with your son/daughter's availability. We would love to have our volunteers signed up and ready to go by September 30th. We appreciate your support!
Thank you,
Fall Festival Committee
---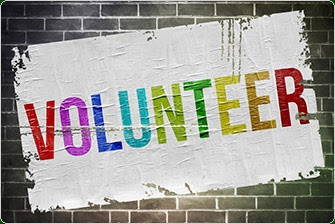 Do you want to help teachers but don't have a lot of time?
Want to volunteer but need flexibility?


We need one volunteer per day to help the teachers make copies. Teachers leave their requests in the Learning Commons and we can come in ANY TIME during school hours to make copies for them. It usually takes about an hour (sometimes less). Cindy Bozza will reach out to you if you haven't done this before to go over training and logistics. You can help as many or as little days in a month as you can. Click HERE to SignUp. Questions? Please email Cindy at copying@mountainviewpta.org


Thanks for supporting our Teachers!
---
Wish your student a Happy Birthday their ENTIRE BIRTHDAY WEEK on the MVES scrolling message marquee at the front entrance!
Birthday a few months away? Order your student's Birthday Message NOW and it's DONE!
➡️ Go to mountainviewpta.org, click on Birthday Marquee at the top then LOG INor create an account to place your order.
Thank you for supporting your Mountain View PTA through Birthday Marquee Messages--all payments directly benefit PTA initiatives!
---
Dear Friends of Mountain View Elementary...
WE NEED YOUR HELP!

The Annual MVES Silent Auction Fundraiser is scheduled for Friday, October 12th, from 6-8pm. Family and Community Partner auction item donations help raise funds to directly benefit our school programs!

Can you help us with a donation of a product or service from your home or business? It will directly help your student's programs at school. All donations are greatly appreciated and are tax-deductible. Your donation can be something as simple as a gift certificate to your business or as exciting as some of the items in the list below:
Sports tickets...Falcons, Braves, Hawks, UGA, GA Tech...
Jewelry...Stella & Dot, Chloe + Isabel, unique/customizable creations you make in your home business
Brand New unique items are always a favorite! ...Yeti coolers, Play Station, X-Box, Virtual Reality glasses, Apple Watch, Fit Bit etc.
Retail Donations...gift certificates, products, popular services
Restaurant Gift Cards...local spots, Starbucks, Bruster's, any and all!
STEM items such as Spheros, Ozobots, & iPads
Themed Baskets...fitness, tailgating, kids' games or parties
Tickets to Social & Cultural events...concert tickets, ballet, comedy shows, museum events
Travel Getaways at Vacation Rental Properties...beach, skiing, family destinations
WHAT'S IN IT FOR YOU?
Funds raised by Silent Auction directly benefit your student through PTA-funded programs to provide Art and Music Supplies, Clinic and Custodial Supplies, and Teacher Needs beyond what Cobb County provides. Plus your students receive Online Math and Reading Programs funded by PTA to digitally enhance their classroom learning!

In short, your contributions directly support YOUR students at Mountain View Elementary. We are so grateful for your support. Please note that your donation is tax-deductible as Mountain View Elementary PTA is a 501(c)(3) non-profit organization. Please contact us with questions or item submissions at silentauction@mountainviewpta.org

Thank you for your support!
Joanna Callis, Kimberly Brock, Holly Ratcheson, Courtney Kopriva, Maryn Cox
Mountain View Elementary PTA Silent Auction Co-Chairs
---
Click HERE to view Dr. Garriss' blog!
Subscribe to the blog at the bottom right of the page.
Look for updates throughout this school year
---
Enjoy FALL BREAK CAMP at The Coder School!
Let's get ready for Fall Break camp at The Coder School East Cobb (one of our After School Club providers)! Our Fall Break camp is run in our school from 9am-3pm Mon-Fri 9/24-9/28. Kids bring their own lunches and water bottles and we'll take care of the rest! Kids code throughout the week then demo their week's creations on Friday. What better way to get your kids out of your hair during the Fall break?!
And guess what, we're offering our early-bird discount of
$100 off
for a limited time only. Just use the code
AUGUST100
at checkout! Sign up now! (Looking for more details? You can also click
HERE
to read more about our main camps.)
Python Startup
(Ages 10+)
We don't have a pet snake for our schools, so we'll settle for introducing you to Python, one of the most popular coding languages today. Start slowly or code fast, this camp is for our intermediate coders - no Python experience necessary! $399 after discount code, 5 spots left!
Click to Sign Up
.
Games Are Awesome (Ages 7-11)
We'll be using cool drag n' drop languages like Scratch or Snap to create us some cool new and classic games! Aimed at our newbie and novice coders! $399 after discount code, 4 spots left!
Click to Sign Up
.
---
---
Upcoming Local School Events
Simpson Middle School
Click
HERE
for the latest news from Simpson Middle School.
Sign up today for Eagle Eye weekly newsletter:
EMAIL
us your child's name and grade level
---
Hightower Trail Middle School
Click HERE for the latest Husky Headlines.
---
Pope High School

Pope Youth Cheer Registration is OPEN!
Please click
HERE
for more information and to register.
POPE JUNIOR BASKETBALL 2018-19 BOYS AND GIRLS TRYOUTS
VISIT WEBSITE FOR TIMES AND INFO >> BOYS:
popeboysjrbasketball.com
; GIRLS:
popegirlsjrbasketball.teamapp.com
Boys must be in the 5th–8th grade and Girls must be in the 4th–8th grade and live in the Pope High School District in order to play. A parent or guardian must register the athlete at least 20 minutes before your designated tryout time.
Click
HERE
for the latest news from Pope High School.
---

Lassiter High School
Click
HERE
for the latest news from Lassiter High School.
---
Sprayberry High School
Click
HERE
for all Jr Jackets Sports Programs
Click
HERE
for the latest news from Sprayberry High School
---
Walton High School's Math Team
will be holding our Fall Elementary MathFest on September 29th on our campus. Registration for the event is now open at www.waltonmathteam.com. The cost is $20 if paid before September break and $40 if paid at the door.
In preparation for the tournament, we will be holding a One Day Math Camp on September 24th. The cost of the camp is $40 and all of the proceeds will go to our STEM Academy. You can register for this camp at www.waltonmathteam.com
---
PARENT'S NIGHT OUT/MINECRAFT CAMP! -- Friday, September 7, 6:00pm - 10:00pm
Location: ECR Outreach Center (at Johnson Ferry and Shallowford)
Ages: 1st to 6th grade
Cost: $40 per student (includes drinks, snacks and pizza for dinner)
Lead by East Cobb Robotics high school students, kids learn new ways to use Minecraft, get all their questions answered, and play with other kids. Camp size is limited, so sign up today. For more information and to register please visit www.eastcobbrobotics.org/events/parents-night-out

East Cobb Robotics is a 501(c)(3) organization
---
Registration for the 2018–2019 East Marietta Basketball GIRLS season is now open! Click HERE to register online.
---
Thank You To Our School Partners In Education
Please EMAIL our Partners In Education Committee if you wish to be a part
of this exclusive MVES family of businesses.
.
PawPrints MVES PTA & Foundation Newsletter
Sponsors
Thank You To Our School Partners In Education
Please EMAIL our Partners In Education Committee if you wish to be a part
of this exclusive MVES family of businesses.