📌 4TH & 5TH GRADE BINGO NIGHT
📌
March 27 @ 2:30-3:30pm
Deadline for $10 payment is THIS FRIDAY
Come have some fun with classmates and win great prizes!
Return the form HERE with payment by THIS FRIDAY
We can't wait to see you there:)
---
3/19/2018
Mar 19-23: Spring Book Fair & Read Across America Week
Mar 21: Kindergarten Registration @ 8:30-11:30am
Mar 22: International Night @ 5:30-7:30pm
Mar 23: Kung Fu Panda Spirit Night @ Marietta Martial Arts, 6-9:30pm
Mar 28: RESCHEDULED Georgia Walk to School Day @ 7:20a
Apr 2-6: Spring Break -- No School
Apr 10-19: Georgia Milestones Testing 3rd & 5th Grades, visitors not allowed
Apr 11-12: CANCELLED Walk The Track Days
Apr 13: PTA Board Meeting @ 10-11am
Apr 26: Kindergarten Visitation @ 8:15am
Apr 27: Kung Fu Panda Spirit Night @ Marietta Martial Arts, 6-9:30pm
May 1: Dance w/ Dad & Move w/ Mom, K-2nd @7:20-7:40am
May 3: Dance w/ Dad & Move w/ Mom, 3rd-5th @ 7:20-7:40am
May 8: Zaxby's Spirit Night @ 5:30–8:00pm
May 17: Spring After School Clubs End
May 17-22: Georgia Milestones Retest
May 22: Early Release @ 12:20pm
May 23: LAST DAY OF SCHOOL, Early Release @ 12:20pm
---
Georgia Walk to School Day
RESCHEDULED
3/28 @

7:20-7:45am
If you live too far away to walk to school, you can
park at the Mountain View Aquatic Center
. Please be respectful of the Aquatic Center guests and do not park in the spaces close to the entrance. Exit the Aquatic Center parking lot and use the crosswalk on Gordy Pkwy (across from Northampton subdivision entrance). Nancy Janas will lead a group leaving the aquatic center at
7:20 am.
Northampton
residents can meet at the clubhouse to walk with a group led by Heather Gorman leaving at
7:20 am.
For Safety:
Parents or another adult must walk students all the way to school. Students may not be dropped off at the Aquatic Center.
The right lane of Sandy Plains Road (closest to the school) will be closed, but please stay on the sidewalk -- do not walk on the road.
Cross the streets only at crosswalks.
Coffee and fruit will be served.
For questions or concerns, please contact the Health & Wellness Committee at
health@mountainviewpta.org
We Need Volunteers
to help walk with groups from the Aquatic Center and Northampton. We also need volunteers to help pass out charms and help with the coffee and fruit tables. Click
HERE
to signup today! Thank you!
---
L
ove Reading @ MVES Bedford Falls Book Fair
3/16-3/19,

7:20am-1pm


3/22 @ International Night,

6-7:30pm
We are excited give you
more choices
for your family reading needs with Bedford Falls Book Fairs! Come see the
expanded selection
of
engaging and affordable books
for every reading level! Visit our Book Fair and
help your child learn more
!
Love Books & Want to Volunteer,

March 15-23

?
---
Spirit Night at Marietta Martial Arts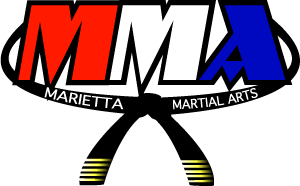 Kung Fu Panda Night
3/16 OR 3/23 OR 4/27... OR ALL 3!
6-9:30pm
100% Proceeds back to MVES!

Our Partner in Education, Marietta Martial Arts, is offering a Parent's Night Out for our students. 100% of the proceeds will be donated back to your elementary school! The event runs from 6-9:30 pm at any of the three Marietta Martial Arts locations. Students will play exciting Kung Fu Panda themed games, eat pizza, and can come dressed as their favorite Kung Fu Panda character. MMA will donate all of the fees back to you elementary school and the cost is only $20 for the 1st family member, $10 for the second, and $5 for the third or more. All students are invited to join in the fun!

REGISTER HERE or at www.MariettaMartialArts.com or please call 770.321.1371
---
Mock Elections

3/16 @ Recess, Room 217

What is Your Favorite Café Food?
Pizza, Hamburger, or Chicken Nuggets

Students will vote on our 10 iPad voting booths for a quick election decision

Email from Teachers with Election Results!
---
---

Please remember to check your student's hair for lice and/or nits to make sure they didn't bring home any unwanted "souvenirs" from the recent break!
Nurse Karetha is still tracking flu and flu-like illnesses for the Dept. of Health.
Please contact her if your child has been diagnosed by a healthcare provider. Remember to wash your hands, don't touch your face, and stay home if you are ill!
Send Us Your Event Pictures
To Be In the Yearbook!
Upload Pictures HERE BY 3/16!
We need YOUR PICTURES!
All Grades, All Events, Everyone, Every Time!
Click
HERE
to access our online folders, then click the event folder
and "Add Images" in the upper right, select your images...
Have other events? Click the "back folder" on the screen and do it again!
IT'S THAT EASY!
Please STAY ON THE PAGE or your files will not upload
What's a yearbook without all the students in it??
Without Your Images, We Have No Yearbook
So... Get Your Student In Today!
Don't see your event? Questions?
EMAIL
us today!
---
Yearbook Orders are Open!
Each Class, Each Event... Treasure the Memories... First Year, New 'View...
Click HERE, LOGIN, and Order Yours Today


SALES END APRIL 16TH

-- DON'T MISS THIS CHANCE TO ORDER


Need to remember if you ordered before? LOGIN HERE then go to My Account, Manage Your Profile at the top, and click View Previous Orders.
---
Want to See Your Student's Name in Lights at the New 'View?
Visit
mountainviewpta.org
to order a
Birthday Message
that will scroll on the new digital sign!
Be sure to
LOG IN
or create an account
BEFORE
you click on the link to the left.
---
International Night

March 22nd @ 5:30-7:30pm

Celebrate and learn the cultures of twenty two countries represented at Mountain View Elementary. This fun event will start with a music performance in cafeteria right after the PTA meeting. Thereafter the Parade of Nations will lead you to the adventure of the different countries where you can learn their culture and taste some food. Children will receive passports and will need to find some answers to get the stamp by each country visited.

Even if your child is not presenting a country that evening, they are still welcome to participate in the Parade of Nations. If they wish to take part in it, please have them ready at the back of cafeteria by6:00pm. National costumes would be great, bring flags if you have them. Hope to see you all there!

Please EMAIL Inese Stravelli, or call 770-262-3800, with questions.
---
Submit your video by

April 13th

. For rules and how to submit click HERE.
The Cobb County School District is excited to announce the 2018 KiDtalk & TeacherTalk Contest. The 2018 KiDtalk and TeacherTalk theme is...
I'm inspired...
How are you inspired? Share your story and the impact it's had on you or those around you. The KiDtalk & TeacherTalk contest was designed to give students and teachers a forum to share their groundbreaking ideas. "Our students and teachers love the challenge of high-level learning and the KiDtalk contest is the perfect forum for students of any age to make their thinking relevant and their insight be heard," said Director of Instruction and Innovation, Melissa Morse.
The KiDtalk & TeacherTalk contest is open to all students
kindergarten to 12th grade and teachers in the district
. In 2017 we had over 140 KiDtalk submissions! The 2017 KiDtalk & TeacherTalk winners are link
HERE
at the bottom of our website.
---
Did You Know...
Your student can become a "Terrific Typist"
at home with Type to Learn 4?
The
Mountain View Foundation pays for this great software
for ALL of our students to use not only here at school but also at home. Be a Mountain View "Terrific Typist" and practice regularly to learn essential keyboarding skills!
Visit Ms. Taylor's Technology Lab online
HERE and enjoy the software your student uses at school, at home! 😃
---
Legislation & Advocacy


Voting 5/22
Registered to Vote by 4/24
Qualifying for state elected offices took places last week. To search for who qualified, click
HERE
. The primary will take place on May 22 and you must be registered to vote by April 24 in order to participate. For online voter registration, click
HERE
.
The House Appropriations Committee passed the FY '19 budget last week. Gov. Deal's original budget included a $167 million austerity cut, which continues the annual austerity cut in place since 2003. Let your Georgia senator and representative know that a fully funded education budget is a priority. Cumulative austerity cuts for Cobb total nearly $576 million
HERE
.
---
WE STILL NEED YOUR HELP WITH YOUR DONATIONS,
PLEASE DONATE THIS WEEK
👍 Please click HERE to sign up to donate items. 👍

Mrs. O'Connor has created a STEM Makers' Space in the Learning Commons!
Donations are needed to get your student involved with hands-on projects! ⚙️ 😃
This list is ever-changing, and projects are always happening -- please check here each month to see how you can help your student?

All donations should be labeled "Attn: Learning Commons" & can be sent in anytime through your student's classroom/backpack.
Thank You for Supporting Your Students!
---
---
Call for Self-Nominations
National PTA Bylaws and Election Policy require self-nominations to be made electronically to be received by 11:59 p.m. EST, April 1, 2018 in order for a member to run for office at the 2018 National PTA Convention & Expo, June 21-24, in New Orleans, La. More information on those positions to be elected can be found HERE. Click HERE for the form.
---
---
---
---
---
---
---
---