It's MVES Family BINGO NIGHT!!
This Thursday, August 16, 5:30-7:30 pm
MVES Cafeteria

Purchase Bingo Cards at the door
1 card = $2; 6 cards = $10


Tex's Tacos Food Truck and
Bruster's Ice Cream will be there--super fun dinner!!
✅

Volunteers are needed to help monitor tables to answer questions & check winning cards, hand out prizes, and sit at water table to sell water.
Please signup HERE. See you there!
---
---
JOINING THE MVE PTA IS EASY!
FOLLOW THESE SIMPLE STEPS...


Login in HERE first then follow these steps. Don't have an account? Create one HERE
Click HERE after you've logged in. Fill in or verify your family and student information. Please be as accurate, as this is the information that will be included in the student directory (if you allow that access).


Choose the PTA membership that works best for your family: Premium, Deluxe, Basic, Student, or Faculty


Purchase your spirit wear if it's not included in your membership package.


Complete your purchases by using your credit or debit card.


Submit your interest regarding volunteer opportunities HERE
---
This Month at MVES:
August 13-17: Welcome Back to School Book Fair

August 13: Fall After School Clubs Start - Please send dismissal note to your teacher
August 16: Family BINGO Night @ 5:30p-7:30p + Tex's Taco Food Truck + PTA 1st General Meeting.

August 21: Fall Pictures

August 29: Early Release Day @ 12:20p - Clubs will meet, ASP available
Sept 3: Labor Day - School Closed
Sept 5-6: Family Walk the Track Days - details coming soon!
Click HERE To View the 2017-18 MVES PTA Calendar
Click HERE to View the 2018-19 Cobb County School Calendar (note the Early Release Days!)
Add to your Google Calendar -- click HERE for "how-to".
---
Fall After School Clubs start TOMORROW, Monday, August 13!


➡️ Please send a note to your student's teacher for dismissal to clubs.

PS--the PTA member notepads are PERFECT for sending dismissal changes to your teacher! Get yours with your PTA Membership HERE!


Please note Kilometer Kids will start September 10th.

Thank you for supporting Foundation through After School Clubs. 15% club registrations is donated back to Foundation to fund the STEM Lab and Technology Lab Instructors and Supplies!
---
A fun-filled reading adventure for MVES students is HERE!! 🤡
THANK YOU to the PTA Book Fair Committee for making it FUN for our students with a Carnival-themed Back to School Book Fair!!


➡️ Please check your Teacher's Blog HERE for classroom book fair times this week. Students received book fair money envelopes and order forms in their folders last week. Please send book fair money in an envelope marked with your student's name.
Visit our Carnival Book Fair in the Learning Commons August 13-17 daily from 7:20am – 1pm and 7:20am – 7pm Thursday, August 16 during FAMILY BINGO NIGHT!
There are a few Book Fair Volunteer Time Slots Left!
We are looking for several volunteers each day to help us run the cash registers, help students find books, make teacher wish lists, etc. Volunteers can sign up for 1-2 hour shifts but any time frame would be greatly appreciated. ➡️ Click HERE to select your time slot.
If you have any questions, please contact bookfair@mountainviewpta.org.
---
---
Wish your student a Happy Birthday their ENTIRE BIRTHDAY WEEK on the MVES scrolling message marquee at the front entrance!
Birthday a few months away? Order your student's Birthday Message NOW and it's DONE!
➡️ Go to mountainviewpta.org, click on Birthday Marquee at the top then LOG INor create an account to place your order.
Thank you for supporting your Mountain View PTA through Birthday Marquee Messages--all payments directly benefit PTA initiatives!
---
2018-19 Yearbook Ordering is now OPEN ONLINE!!
Want to Buy a Yearbook? Yearbooks are now on sale for the LOWEST PRICE of the year!
✅ SAVE $10 if you order before August 31 AND get 4 FREE icons when you personalize your Cover!
CLICK HERE to LOGIN directly to Jostens Yearbooks then Sign In or Create an Account to get started.

PS--Download the RePlayIt app to submit photos of your student and friends to the yearbook committee throughout the year!
---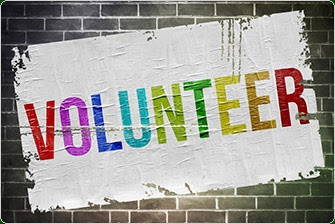 Do you want to help teachers but don't have a lot of time?
Want to volunteer but need flexibility?


We need one volunteer per day to help the teachers make copies. Teachers leave their requests in the Learning Commons and we can come in ANY TIME during school hours to make copies for them. It usually takes about an hour (sometimes less). Cindy Bozza will reach out to you if you haven't done this before to go over training and logistics. You can help as many or as little days in a month as you can. Click HERE to SignUp. Questions? Please email Cindy at copying@mountainviewpta.org


Thanks for supporting our Teachers!
---
Dear Friends of Mountain View Elementary...
WE NEED YOUR HELP!

The Annual MVES Silent Auction Fundraiser is scheduled for Friday, October 12th, from 6-8pm. Family and Community Partner auction item donations help raise funds to directly benefit our school programs!

Can you help us with a donation of a product or service from your home or business? It will directly help your student's programs at school. All donations are greatly appreciated and are tax-deductible. Your donation can be something as simple as a gift certificate to your business or as exciting as some of the items in the list below:
Sports tickets...Falcons, Braves, Hawks, UGA, GA Tech...
Jewelry...Stella & Dot, Chloe + Isabel, unique/customizable creations you make in your home business
Brand New unique items are always a favorite! ...Yeti coolers, Play Station, X-Box, Virtual Reality glasses, Apple Watch, Fit Bit etc.
Retail Donations...gift certificates, products, popular services
Restaurant Gift Cards...local spots, Starbucks, Bruster's, any and all!
STEM items such as Spheros, Ozobots, & iPads
Themed Baskets...fitness, tailgating, kids' games or parties
Tickets to Social & Cultural events...concert tickets, ballet, comedy shows, museum events
Travel Getaways at Vacation Rental Properties...beach, skiing, family destinations
WHAT'S IN IT FOR YOU?
Funds raised by Silent Auction directly benefit your student through PTA-funded programs to provide Art and Music Supplies, Clinic and Custodial Supplies, and Teacher Needs beyond what Cobb County provides. Plus your students receive Online Math and Reading Programs funded by PTA to digitally enhance their classroom learning!

In short, your contributions directly support YOUR students at Mountain View Elementary. We are so grateful for your support. Please note that your donation is tax-deductible as Mountain View Elementary PTA is a 501(c)(3) non-profit organization. Please contact us with questions or item submissions at silentauction@mountainviewpta.org

Thank you for your support!
Joanna Callis, Kimberly Brock, Lily Ratcheson, Courtney Kopriva
Mountain View Elementary PTA Silent Auction Co-Chairs
---
Click HERE to view Dr. Garriss' blog!
You can subscribe to the blog at the bottom right of the page.
Look for updates throughout this school year
---
---
Save the Date!
Cotillion Registration for 5th Grade Students Begins September 1st.
The Mountain View/Garrison Mill (MVGM) Chapter Parent Committee of the Georgia Cotillion under the direction of Alice Wright Stephens request the pleasure of the company of your 5th grade child at the Winter 2019 Season of Cotillion Classes, occurring January 10th, 17th, 24th and 31st.
The Georgia Cotillion has been teaching etiquette to children in the Metropolitan Atlanta Area for the past twenty years. The classes include manners on basic social skills and ballroom dancing. Visit
thegeorgiacotillion.com
to learn more about their mission.
Thursdays: 1/10, 1/17 (Dinner), 1/24, 1/31 (Parent Night) 4-5:30pm
$200 check; $210 online
North Hampton Clubhouse (3200 Talimore Circle, Marietta, GA 30066)
Except on 1/17, class will be held at Old Towne Athletic Club (4950 Olde Towne Athletic Pkwy, Marietta, GA 30068)
Registration opens Sept 1st! Check out thegeorgiacotillion.com for additional details. Please direct any questions to:
---
---
Upcoming Local School Events
Simpson Middle School
Click
HERE
for the latest news from Simpson Middle School.
Sign up today for Eagle Eye weekly newsletter:
EMAIL
us your child's name and grade level
---
Hightower Trail Middle School
Husky Headlines is the place to go for everything Hightower Trail -- Events, Dates, Club News, PTSA/Foundation/School Council... it's all there! Click HERE for the latest Husky Headlines.
---
Pope High School
Pope HS Band Recycling Day:
Saturday, August 25th from 9:00 am - 4:00 pm at Pope HS. Clear out the clutter and bring your recyclable metal, electronics, appliances, paint and paper for shredding. A $10 donation includes all you can bring metal, appliances and electronics. Additional fees apply for other items. Pick-up available.
Click here for complete details
, or email us at
popebandrecycling@gmail.com
.
SPIN AND DRUM WITH THE POPE BAND GREYHOUNDS!
The Pope High School Band invites all students in grades K–8 to join the Pope Drumline and Color Guard for a halftime performance at the August 31st football game at Pope High School! Help us root on our Greyhounds to victory in the Hound Pound! Students will have the opportunity to practice with the Pope Marching Band, as well as drum, dance, and spin in front of hundreds of spectators during Friday Night's Halftime! Online registration is due by Friday, August 24th. The cost of $40 includes snack, dinner, t-shirt, instruction and football game admission. Please visit the Pope Band website at
www.popeband.com/spin-and-drum
for more information and to register.
Click
HERE
for the latest news from Pope High School.
---

Lassiter High School
Lassiter Band Mattress Sale: Saturday, August 25, 10am-5pm
Need a new or replacement bed for your home? Now is the time! Lassiter Band will be hosting a Mattress Sale on Saturday, August 25, from 10:00 am – 5:00 pm, in the Lassiter Band Room. On the day of the sale, over 20 different mattresses will be on display. All size mattresses will be available for sale, with features such as pillow-top, orthopedic, latex, gel memory foam, and adjustable beds. Mattresses are brand new with full factory warranties and include name brands like Simmons Beautyrest. All forms of payment are accepted, and layaway and delivery are also available. Every purchase benefits the band's trip to the 2019 Rose Parade! For more info, text LASSITER to 678-999-7278.
Click
HERE
for the latest news from Lassiter High School.
---
Sprayberry High School
Sprayberry Cross Country Fundraiser Annual Pancake Breakfast - Saturday, August 18th @ 8-11 AM, SHS Ticket Booth
Cost: $5/per person. Cost includes 2 pancakes, 2 pieces of bacon or sausage, beverage.
Pancakes & Bacon provided by J. Christopher's - East Lake; Coffee provided by Dunkin Donuts - East Piedmont (across from YMCA)
All proceeds stay with SHS XC!
Click
HERE
for all Jr Jackets Sports Programs
Click
HERE
for the latest news from Sprayberry High School
---
Thank You To Our School Partners In Education
Please EMAIL our Partners In Education Committee if you wish to be a part
of this exclusive MVES family of businesses.
.
Sponsors
Thank You To Our School Partners In Education
Please EMAIL our Partners In Education Committee if you wish to be a part
of this exclusive MVES family of businesses.