---
2018 Field Day + Sports-A-Thon THIS WEEK!
Field Day is April 25 & 27! For Field Day 2018 we are incorporating a Sports-A-Thon to raise funds and help "close the gap" for Foundation. As many of you are aware, the Foundation has a $30,000 gap in funds this year. These funds are critical for paying for our Science Lab and Technology Lab Teachers' Salaries.
To assist in closing this gap, we have partnered with the National Academy of Athletics to have a Sports-A-Thon on Field Day! Sports-A-Thon is a school-wide event for students where they practice their goal-kicking skills and raise some money in the process.

Students will rotate through fun Field Day water stations and wacky sports-themed stations. At the soccer goal station, students will have 8 attempts to kick goals and each goal made will count toward their Sports-A-Thon pledge. All students will participate in all stations.
Dates to Remember:
Tuesday, April 24 – Final Day to turn in your Sponsor Form(s) to your Homeroom Teachers.
Wednesday, April 25 – 3rd-5th Grade Field Day/Sports-A-Thon 🚩
Friday, April 27 – PreK-2nd Grade Field Day/Sports-A-Thon 🚩
Monday, April 30 – Sponsors receive an email from sportsathon@nationalacademyofathletics.com with their PayPal invoice from Sports-A-Thon. **PLEASE NOTE: Sponsors do not need a PayPal account to pay their invoice--a credit or debit card can be used after clicking on the payment link in the email.
Friday, May 4 – Final date to make payment for Sports-A-Thon pledges and donations. ALL payments must be received by this date for your student(s) to be eligible for the All-Star Party.
Thursday, May 10 – All Star Party for students who raise a minimum of $50 (payments must be received for eligibility); Prizes based on pledges/donations will be distributed!
A few things to keep in mind:
Water activities are happening! 💦 Please have your student wear his/her class t-shirt, bring a towel, a change of clothes and shoes, and their water bottle on their Field Day/Sports-A-Thon. Please put sunscreen on your student BEFORE coming to school.
Lost your pledge form or need more? Click HERE and look for the download link under the FAQ section.
Ms. Janas needs 6 sprinklers, hoses and hose splitters. 💦 If you have any of these items you'd be willing to lend for the Field Days/Sports-A-Thon, please EMAIL her.
Parent Volunteers are needed! Please click HERE to signup and join the FUN! 😄
Thank you in advance for your support, and we look forward to seeing all the students have a fun, active day!

For more information and questions click HERE. Look for more communications to come through your student's folder, PawPrints newsletter, Room Rep emails, and on our Mountain View PTA & Foundation Facebook Page.

Thank you for being a part of this great experience. Please visit mtnviewfoundation.org/sports-a-thon for additional details or any questions.

Thank you,
Mountain View Foundation Board Members
---
Dance with Dad/Move with Mom!
Tuesday, May 1st (K-2nd)
Thursday, May 3rd (3rd-5th)

7:20 am - 7:40 am
Mountain View Elementary School

Join your student on May 1st or May 3rd for Dance with Dad/Move with Mom! Get your day started with a fun Zumba workout for parents and kids. Event will be held at the back of the school. Please register HERE to attend.

Please be respectful of the carpool line and do not park in the bus lanes.
For questions please EMAIL the PTA Health & Wellness Committee.
---
Spirit Night at Marietta Martial Arts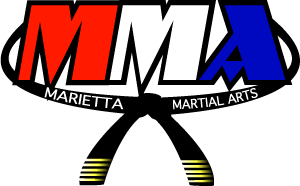 Kung Fu Panda Night
4/27 6-9:30pm
100% Proceeds Back to MVES!

Our Partner in Education, Marietta Martial Arts, is offering a Parent's Night Out for our students. 100% of the proceeds will be donated back to our school! The event runs from 6-9:30 pm at any of the three Marietta Martial Arts locations. Students will play exciting Kung Fu Panda themed games, eat pizza, and can come dressed as their favorite Kung Fu Panda character. MMA will donate all of the fees back to you elementary school and the cost is only $20 for the 1st family member, $10 for the second, and $5 for the third or more. All students are invited to join in the fun!

REGISTER HERE or at www.MariettaMartialArts.com or please call 770.321.1371
---
Dear Kid Chess Parents,

The Mountain View Kid Chess Trophy Day is on Monday, May 14th. This is a special day during which we celebrate your young chess player's achievements in chess, and we hope that you are able to attend.

The ceremony will take place during the last 30 minutes of your child's normal chess class time. If your child is enrolled in both hours of chess, then they will have 2 separate trophy ceremonies.

We look forward to seeing you soon!

Sincerely,
The Kid Chess Coaches
---
Summer Camps from our After School Clubs
Continue the fun for your students into the Summer! Click the links below to visit their websites and register:
National Academy of Athletics and Builder Bunch donate $10 per student per camp back to our School WOW!
---
Kilometer Kids Local Race Events
Keep moving this Spring with a list of 5Ks/1 Mile fun runs in our area!

Kilometer Kids 1 Mile Fun Run - 4/24 @ 5:30pm FREE
Join Atlanta Track Club and its youth running program, Kilometer Kids, for this Cobb County event including a one mile fun run and 50m dash. This free event is open to all children ages 14 and under. The one mile course is for children ages 6-14, while kids 6 and under can take part in the 50m dash. Registration HERE will be available online through 11:59 p.m. on Monday, April 23, and race day registration is available at the event beginning at 4:30pm.

East Cobb Red Run 5k and 1 Mile Fun Run - 4/28 @ 8am
East Cobb's premiere race experience is back for the fourth straight year. The East Cobb Red Run includes a 5K, a 1 Mile Fun Run, and Family Festival including inflatables and other kid-friendly activities. The Red Run is more than just a race; it's an event for your whole family to experience together. Click HERE for registration.
---
Legislation & Advocacy
Voting 5/22
Registered to Vote by 4/24

Qualifying for state elected offices took places last week. To search for who qualified, click HERE. The primary will take place on May 22 and you must be registered to vote by April 24 in order to participate. For online voter registration, click HERE.

The House Appropriations Committee passed the FY '19 budget last week. Gov. Deal's original budget included a $167 million austerity cut, which continues the annual austerity cut in place since 2003.
Let your Georgia senator and representative know that a fully funded education budget is a priority. Cumulative austerity cuts for Cobb total nearly $576 million
Read more
HERE
.
---